2014/12/4 Indonesia Business Fair
24/08/18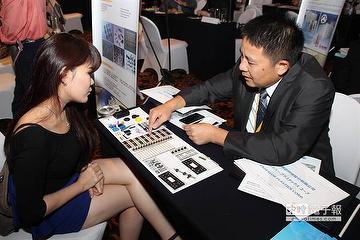 Endeavor Plactics Co.,Ltd vice president introduct products
Endeavor Plastics Co.,Ltd vice president of Wen Hu Tu said, because we have 32 years of experience in mold, make the product more precise, in the range of 0.28 cm in diameter, can break 30 holes.We can offer competitive price , high quality and good service to help you reduce cost and hope it would be useful for your business development.
Because of that Endeavor Plastics Co.,Ltd is a professional high precision plastic injection mold manufacturer on molding with advanced equipment, experienced engineers and skill full technicians.
Also we provide various products covering the fields of OA, Electric Application, Automobile,Communication,Medical Application, Industrial Application Computer.
China Times reported that the Endeavor Plastics Co.,Ltd participated in the exhibition news.